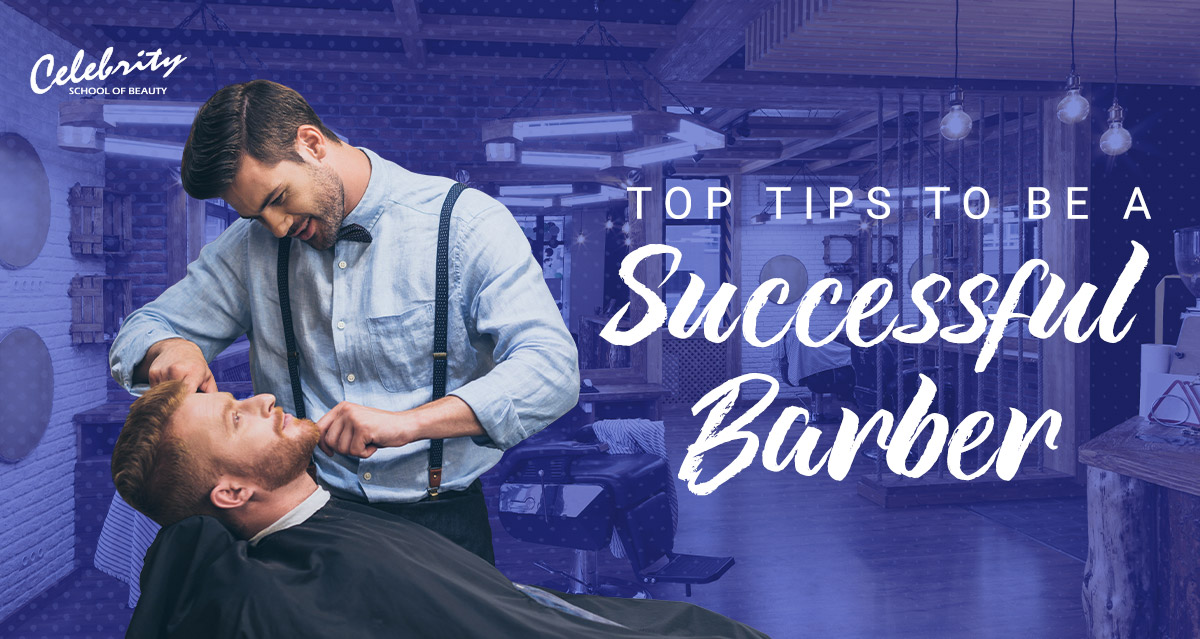 August 2, 2021
Top Tips to Be a Successful Barber
The barbering industry is hot right now. More than ever, men want to look their best and feel confident, and a great haircut can help them do just that. If you've got the talent and want to pursue a career as a barber, here are some top tips to put you on the path to success.
Be Consistent
Consistency is key to being a successful barber. It's not enough to cut a client's hair just the way they like it. You have to be able to do that every time they come in. While some men may occasionally change up their style, clients typically find a cut they like and stick with it. To be consistent, practice your craft on a regular basis and standardize your processes. You may want to take notes on each client, or even snap a photo, so you can easily repeat what you did on their next visit.
Provide an Awesome Client Experience
There are many places your clients could go to get a haircut or a shave. While being great at what you do certainly helps, you also have to ensure that your customers get the best customer experience possible when they come into your shop. Your barber shop should be clean, have a good aesthetic, and have friendly professional staff. You can also provide music, offer snacks or beverages, provide a hot towel service for relaxation, etc. Focus on your client, listen to their needs, and make them feel comfortable. And let your confident, exuberant personality shine.
Get Involved in the Community
As a barber, part of your job is marketing yourself and getting the word out about your services. One great way to do this is by participating in community events, partnering with local businesses or charities, or collaborating on projects with local vendors or suppliers. In other words, get out there, get involved, and be seen in your neighborhood. Get to know the people in your community and before you know it, they'll be seeking you out for their next haircut.
Be Social
Speaking of marketing yourself, social media can be your most powerful marketing tool. Be sure to share pics of your coolest cuts, your community involvement efforts, your shop and more. Also ask your favorite clients to post favorable reviews online. Work on building a following on Instagram, Twitter, Facebook or other social media sites that your customers use the most, and regularly post engaging content to keep you top of mind.
Keep Learning
Once you graduate from an accredited Barber Program and get your license, it's important to continuously work to learn more and improve. Find a mentor that you admire who can give you advice and help you hone your skills. Stay on top of the latest tips, trends and techniques. And don't be afraid to try new things. The more you learn, the better you'll get, and the more confident you'll become. Soon your services will be in high demand.
If you're passionate about the hair-cutting craft and want to become a barber, Celebrity School of Beauty can help you do just that! With flexible schedules and hands-on training, Celebrity is helping students launch careers in the barbering industry. Contact us today to learn more or to schedule a consultation with our admissions department.