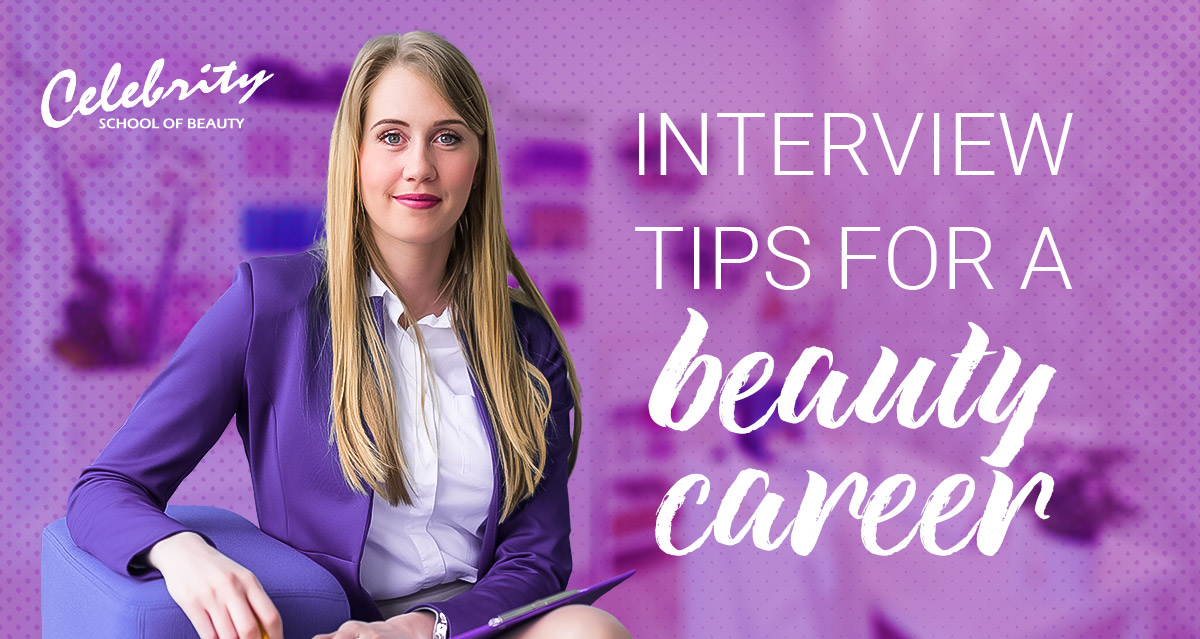 May 28, 2021
Interview Tips to Help You Launch Your Beauty Career
Congratulations! You've decided to pursue a career in the beauty industry, and actually scored an interview! Whether you are hoping to become a hair stylist, barber, skin care specialist, make-up artist, nail technician, or anything else in the world of beauty, a successful interview can be the key to a beautiful future. Check out the following interview tips to help you land the job you want.
Do Your Research
First of all, learn as much about the salon, spa or resort where you are going to interview. Check out their website, social media pages, and reviews to become familiar with the services they offer, what they are known for or specialize in, and anything else you can find out – like the names of the owners or hiring managers. Also, it doesn't hurt to see if you have any connections there that could give you a competitive edge. Talk to your school administrator or instructors, as well as family, friends or past work associates, and see if they know anyone there and could put in a good word for you.
Prepare Ahead of Time
In addition to your salon research, Google common interview questions for a beauty career to get a feel for the kinds of questions you may be asked. Take the time to think about how you would answer each question and practice your answers.
Remember two key things: 1.) Always answer the interview questions in a way that shows how hiring you would benefit the salon. The salon always comes first. And 2.) Keep it positive. Resist the urge to rant about former bosses or say anything negative about yourself or anyone you worked with.
Finally, prepare some questions to ask about the salon. Don't ask self-serving questions like, "how much will I make?" or "how much time off will I get?" Instead ask about how you can best help the salon or opportunities for advancement.
Look Your Best
You're interviewing for a job in the beauty industry so it's important that you show your future employer that you know how to look your best. Make sure your hair is freshly trimmed, colored and styled, don't go overboard on the make-up, and dress professionally. If you're interviewing with an edgy city salon, you may be able to go with a less conservative style, but otherwise, play it safe, and wear something you feel confident in.
Be Confident and Friendly
It's natural to be nervous in an interview, but don't let nerves get the best of you. Take a deep breath, do a power pose before you walk in (this is basically standing like your favorite superhero), and tell yourself, you got this. Then, be sure to smile, make eye contact, and be your friendly, charming self. Try to relax and make a connection with the person you're talking to. Managers want to hire people who are fun to work with and who customers love, so let your personality shine.
Make Yourself Stand Out
Finally, find ways to make yourself memorable and stand out from other candidates. Maybe you send your interviewer a handwritten thank you note afterwards. See if you can come up with a nice touch that will make people think of you fondly. They'll appreciate you making an extra effort.
The best way to prepare yourself for a beauty career is to get the training you need to become a licensed professional. Celebrity School of Beauty offers a range of beauty training programs including Cosmetology, Nail Technician, Skin Care and more. With flexible schedules and hands-on training, Celebrity is helping students launch their career in the beauty industry. Contact us today to learn more or to schedule a consultation with our admissions department.